20 th ICIN Conference Innovations in Clouds, Internet and Networks
Welcome Message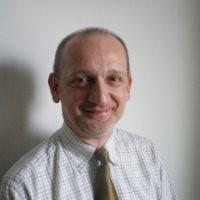 As the Chairman of the Technical Programme Committee, I invite you to participate in the ICIN 2017 conference on 'Innovations in Clouds, Internet and Networks', scheduled on March 7-9, 2017 in Paris.
Since 1989 the ICIN conferences have been bringing together leading internet and telecom experts from industry, universities and government worldwide. The ICIN2017 edition is embracing several main aspects about the ongoing digital business transformation of Telecommunications. In fact, SDN and NFV are two enabling technologies of an overall systemic transformation called "Softwarization" which is steering the evolution both of Networks and Service Platforms (e.g., through Cloud and Edge Computing architectures) even up to future terminals, machines and smart objects (e.g., through Fog Computing). ICIN2017 will focus on some key areas of this systemic transformation: architectural delayering, simplifications and optimization of the operational processes (e.g., through orchestrators and new paradigms of OSS/BSS capable of managing the complexity and heterogeneity of SDN and NFV infrastructures), development of flexible and programmable "platforms of platforms", the exploitation of Big Data by means of data mining and cognitive technologies. If mastering the software is recognized a must for a successful digital business transformation, standardization of open source software solutions and interfaces is still felt to be a hot issue to be discussed during the Conference.
The 31 accepted papers, together with the 5 keynotes speeches, were organized into four technical Tracks: Network and Service IT-zation, Internet of Things, Actionable Big Data and Artificial Intelligence, Control Orchestration and Management and Policy. The scientific success of the workshop was due to hard work of a lot of people. Our appreciations goes to the Authors of the papers, the keynote Speakers, the Track Chairs and the Members of the Technical Program, Steering Committees and the IAB.
Sincerely,
Antonio Manzalini
ICIN 2017 TPC Chair
The ICIN Community
ICIN provides a unique impartial environment for open and honest technical dialogue in the area of intelligent communications services. This is acknowledged by the many professional engineering and scientific societies worldwide that have supported ICIN over the years. The conferences are both intimate and global, typically attracting 150 delegates from operators, equipment and software vendors, systems integrators, R&D centres and universities, from more than 30 countries.
The ICIN community brings together experts from all sectors of the ICT industry to share knowledge, experience, lessons learnt and good practice. The community not only includes many influential thinkers but is also well known for its willingness to explore new ideas and business models.
Who should attend?
Operators involved in transforming their networks and business models into the world of internet based services and web 2.0
Vendors with innovative products and services who want to address new markets and new partnerships
Academics who are interested in applying their ideas to real-world cutting edge scenarii
Regulators and consultants who would like to keep up with the latest developments in the communications industry
Anyone wanting to network with the people in the industry who are leading the development of the latest products and services
ICIN 2017 seeks original and unpublished contributions describing original research and innovation in the following areas:
Full paper sessions:

Network and Service IT-zation - chaired by Alex Galis (UCL, UK)
Internet of Things - chaired by Luigi Atzori (University of Cagliari, Italy)
Actionable Big Data and Artificial Intelligence - chaired by Albert Cabellos (UPC, Spain)
Control Orchestration and Management and Policy - chaired by Bruno Chatras (Orange Labs, France)

Short paper sessions:

Technology, Biz Sustainability and Regulation issues
Demo track

Call for panels
Workshops
Contact information
DNAC, 4 Résidence de Galande, 92320 Châtillon, France
For more informations: aziza.lounis@dnac.org