Keynote speakers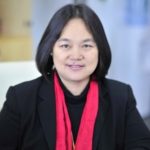 Chih-Lin I (China-Mobile, China)
The Perfect Storm: IT+CT+DT
Biography:
Dr. Chih-Lin I is the Chief Scientist of Wireless Technologies of China Mobile, in charge of advanced wireless communication R&D effort of China Mobile Research Institute (CMRI). She established the Green Communications Research Center of China Mobile, spearheading major initiatives including 5G Key Technologies R&D; high energy efficiency system architecture, technologies, and devices; green energy; C-RAN and soft base station. Dr. I received her Ph.D. degree in Electrical Engineering from Stanford University, and has more than 30 years experience in wireless communication technical domain. She has worked in various world-class companies and research institutes, including wireless communication fundamental research department of AT&T Bell Labs; Headquarter of AT&T, as the Director of Wireless Communications Infrastructure and Access Technology; ITRI of Taiwan, as the Director of Wireless Communication Technology; Hong Kong ASTRI, as the VP and the Founding GD of Communications Technology Domain. Dr. I received the Trans. COM Stephen Rice Best Paper Award, and is a winner of CCCP "National 1000 talent" program. She was an elected Board Member of IEEE ComSoc, Chair of ComSoc Meeting and Conference Board, and the Founding Chair of IEEE WCNC Steering Committee. She is currently the Chair of FuTURE Forum 5G SIG, an Executive Board Member of GreenTouch, a Network Operator Council Member of ETSI NFV, and an Adjunct Professor of BUPT. Dr. I has shown frequent presence in many important and high-level public occasions for speech delivery. She is often invited as the keynote speaker for diverse audience from academia, industry and governments. She is very active in many venues such as conferences, summits, workshops, panels and so on. This year she has delivered nearly 30 speeches in lots of events such as IEEE WCNC, IEEE ICC, IEEE VTC, IEEE PIMRC, Global Professional Services Forum and so on, which included a 3-hour-long tutorial on C-RAN in Cloud RAN Conference in Paris.
---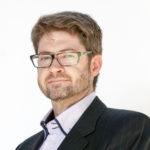 Stephen TERRILL (Ericsson, Spain)
Multi-Domain Orchestration and Automation
Biography:
Stephen Terrill has more than 20 years of experience in the telecommunication industry and has been on the front edge of several industry transformations, covering circuit switched network evolution to layered architecture and ultimate IP networks with IMS, user data base migration to data layered networks and now, most significantly, networks to network function virtualization. This evolution has involved working in roles included Rapporteur roles in ITU-T and 3GPP as well as involvement in ETSI and IETF, Systems evolution lead and strategy. Currently Stephen is an Ericsson Expert in the area of Network Analytics and Control and is working with the evolution of automating virtual networks, programmability and abstraction.
---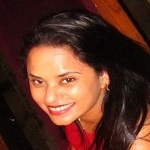 Marina Thottan (Nokia, USA)
Programmable Network Operating System : Creating the Network Brain
Biography:
Marina Thottan is the Group Leader for the Control Research Group in Nokia Bell Labs. She joined Bell Labs Research in 1999, and has contributed to a wide variety of projects, including Online Gaming, Content Distribution, Routing protocols, Data over Optical networks, High Speed Router Design, Network Management and Anomaly Detection. Most recently she has been leading work on Reliable Software Defined Networks (SDN). She has also made significant contributions to the field of Smart Grid Communication Networks and Analytics. Her contributions were recognized by two Bell Labs Teamwork Awards. Marina received a Ph.D. in Electrical and Computer Engineering from Rensselaer in 2000. She has published over 50 papers in scientific journals, book chapters and conferences and holds several patents in the area of network management, interactive network applications, routing algorithms, data analytics and network architectures. She has co-author a book "Communication Networks for Smart Grids: Making Smart Grids Real" and also Co-edited a book on "Algorithms for Next Generation Networks".
---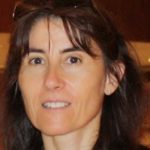 Marie-Paule Odini (HPE, France)
NFV evolution towards 5G
Biography:
Director in HPE, Marie-Paule Odini is HPE Distinguished Technologist in the Communication Solution Business. She is also ETSI ISG Vice Chair and has been chairing Software Architecture in the 1st phase and Testing and Opensource afterwards, and driving some of the activities on 5G. She is also chairing education in IEEE SDN.
---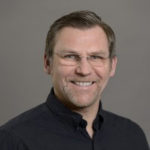 Thomas Michael Bohnert (ZHAW, Switzerland)
Cloud Robotics
Biography:
Dr. Thomas Michael Bohnert is a Professor at Zurich University of Applied Sciences. His interests are enabling ICT systems, coarsely ranging across cloud computing infrastructures and platforms, cloud-native applications, as well as cloud-robotics and network function virtualization as specific application domains. At ZHAW he headed the Research Area Service Engineering, hosting the InIT Cloud Computing Laboratory (ICCLab) and Service Prototyping Lab (SPLab). Prior to ZHAW he was with SAP Research (Technical Director) and SIEMENS Corporate Technology (Senior Researcher). During his tenure he was visiting scholar at NEC Research (Germany), Tampere University of Technology and VTT Research (Finland), and Beijing University of Posts and Telecommunications (China). He completed his PhD at University of Coimbra (Portugal). He owns a ICT consultancy and contributes to several expert groups of the European Commission on the future of ICT. The same applies to his role as regular proposal evaluator and project reviewer for the EC, the Swiss National Science Foundation, and the DAAD. The Future Internet Public-Private-Partnership (www.fi-ppp.eu) appointment him as Deputy Chief Architect, presiding the FI-PPP Architecture Board and the FI-WARE project. He was technical coordinator of the Mobile Cloud Networking project and has a history of projects at European and national level. He is founder of the IEEE Broadband Wireless Access Workshop (www.bwaws.org) and holds many project and conference chairs. From 2009-2011 he was on the steering board of the European Technology Platform Net!Works and co-chairs the EC DG NET FUTURES Future Internet Cluster. He acts as president of the Cloud Computing SIG of the Swiss Association of Computer Science as well as board member of the association at large. His works have been published in several books, journals, and conferences. He serves as regional correspondent (Europe) for the IEEE Communication Magazine's news section (GCN).
---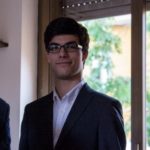 Andrea Campanella (Onos, USA)
Tutorial: The ONOS and CORD projects
Biography:
Andrea Campanella, 24 from Milan, Italy, is employed as a Member of Technical staff (MTS) at Open Networking Laboratory. Andrea obtained the Master's degree in computer science at the Public University of Milan in December 2016 after a Bachelor degree in Digital communication in July 2014 at the same institution. The master degree program and the final thesis focused on computer networks and SDN. Andrea started working with ON.Lab through an internship in October 2015. Presently working as an engineer on both the ONOS and CORD projects. In ONOS his main focus are southbound protocols, device integration and packet-optical use case. Andrea is also part of the Enterprise CORD team.
Abstract: This Tutorial will describe the ONOS and CORD projects. ONOS is an open source project started in 2014 at ON.Lab (Open Networking Laboratory) and hosted by The Linux Foundation. The goal of the project is to deliver a software-defined networking (SDN) OS for service providers that has scalability, high availability, high performance and APIs to make it easy to create apps and services that control the traffic in the network. Today the platform is based on a solid architecture written in Java, and has quickly matured to be feature rich and production ready. The talk will have a technical focus discussing the different aspects of the ONOS architecture, multiple use-cases, applications. During the talk there will be also a demo of the platform. The second part of the talk will cover the CORD (Central Office Re-Architectured as a Datacenter) project. The CORD project brings datacenter economies and cloud agility to service providers for their residential (R-CORD), enterprise (E-CORD), and mobile (M-CORD) customers using an open reference implementation of CORD with an active participation of the community. The reference implementation of CORD is built from commodity servers, white-box switches, disaggregated access technologies (e.g., vOLT, vBBU, vDOCSIS), and open source software (e.g., OpenStack, ONOS, XOS). This gives network operators the means to configure, control, and extend CORD to meet their operational and business objectives. The reference implementation is sufficiently complete to support field trials. ONOS community has grown to include over 50 partners and collaborators (with AT&T, Verizon, Huawei, Cisco, and China Unicom among others). The newer CORD community has already more than 40 partners and collaborators (with AT&T, Verizon, Google, Radisys, Comcast, SK telecom and China Unicom among others) the partners and collaborators of both communities contribute to all aspects of the projects, from code development, to use cases and deployments.